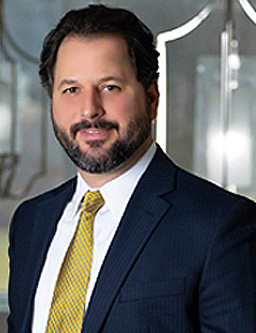 Michael Benkovic, CFP®
Principal Partner
Michael, the founder of DVB Financial, drives the company's strategic vision. At every step, he meticulously evaluates each business decision with the question, "How does this enhance the lives of the people we serve?" This unwavering dedication to helping others is reflected in the exceptional caliber of partners and employees at the firm.
Michael specializes in providing comprehensive services to business owners and their families. Recognizing the intricate dynamics between family and business, as well as the time constraints faced by most owners, he assembles and coordinates with a team of experts to develop solutions and advocates on behalf of the family to ensure their vision and values remain at the forefront.
He brings over 20 years of experience in the financial services industry. Michael began his career on the sales team of a boutique mutual fund company. Driven by his passion for serving others, he became an advisor with a large wealth management firm. Utilizing his industry expertise with the ability to better serve families through an independent model, Michael founded DVB Financial.
Michael is a graduate of the University of Delaware, with a Bachelor of Science in Business Administration, and is a CERTIFIED FINANCIAL PLANNER™ professional, showcasing his expertise in investment management, retirement planning, insurance, taxation, and estate planning.
Michael resides in Linglestown with his wife, Nykki, and their four children. When he's not in the office, he enjoys traveling with his wife, coaching his children's sports teams, or enjoying a round of golf.