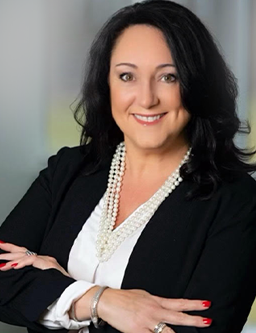 Laurie Rippon
Director of Business Development
Laurie, the Director of Business Development at DVB Financial, dedicates most of her days to engaging with the community, spreading awareness about the company to centers of influence and business leaders. She oversees various areas, including marketing, community outreach, and professional relationships. Laurie possesses an exceptional talent for forging connections within the community and establishing strategic partnerships.
Prior to joining DVB Financial, Laurie enjoyed a successful two-decade tenure as a small business owner. As part of the DVB team, she spearheaded the Women In Charge initiative, which focuses on providing women with a supportive community and platform of resources to seek guidance and assistance during significant life transitions. Laurie's own experiences with divorce, co-parenting, caretaking, business growth and sale, and career changes enable her to comprehend women's aspirations and the challenges they may encounter. Her passion lies in collaborating with women, linking them with her diverse network of professionals, and offering guidance as they navigate through life's toughest obstacles.
Laurie is a resident of Hershey, where she was born and raised. When she's not engaged in her professional pursuits, she cherishes spending quality time with her two daughters and occasionally escaping the Pennsylvania winter with trips to Florida.