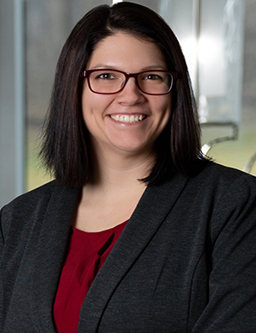 Justine Snyder
Client Relationship Manager
As Client Relationship Manager at DVB Financial, Justine seeks to provide exceptional service to clients for all their administrative questions and needs. She has been with the firm for nearly 10 years and has been instrumental in developing and delivering on the high standards of the DVB client experience. Justine's strengths lie in her ability to have a deep understanding of all DVB's clients, which allows her to anticipate their needs and provide better service.
Justine joined DVB Financial with over a decade of experience in the hospitality industry where customer experience and service were at the forefront of her role. Graduating from Penn State with a Bachelor of Science in Accounting, DVB provided her with the opportunity to blend her passion for client service with her understanding of financial systems.
Justine lives in Linglestown with her husband, Nate, and two children. As a family, they enjoy camping trips exploring Pennsylvania and beyond. When not on a camping trip, they are avid customers of Hersheypark which is just down the road.